Besides delivering exciting, memorable ski adventures, what really makes our trips unique is the attention we give to your non-sking spouses and friends who want to experience the beauty of the mountains in winter for themselves. Optional sightseeing excursions, shopping opportunities, and non-skiing winter sports are always available.
Many of our week-long trips also feature trip extensions to exciting destinations. In the past these have included Buenos Aires, Paris, London, Vienna, Rome, Budapest, Barcelona, Munich, Florence, and Athens. .
There's no club to join, no membership dues. Take a look at our trip offerings, and, if you like what you see, please join us.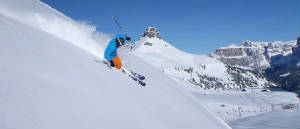 We're excited to announce that our 2024 European trip will be to one of the world's largest ski regions contained in one of the world's smallest countries: Andorra.